The silence of the lambs is a criminal novel of Thomas Harris first published in 1987 and immediately created a fever for readers. It is so famous that more than 30 years later, the values ​​of the work remain as intact as in the beginning. Evidence is that the monster Hannibal Lecter in the memories of the contemporaries still haunts as if the name was just born yesterday.
Clarice Starling has an unforgettable childhood memory. Living with strangers, they killed the horses for meat, while the frozen storage was brought, the sharp sharpening of the knives caused the sheep to panic, and the horses turned around helplessly in the barn.
Having a blind horse and Starling escaped. She was stunned with helplessness when she saw the herd of horses being killed, and the flock of sheep was panicked and anxious for their turn. The cry of the sheep always haunts her in every dream. Although she had saved the blind horse, she had lived safely until she died at the age of 22, but the sheep screams that year, still existed with her until now, when she became an officer of the FBI.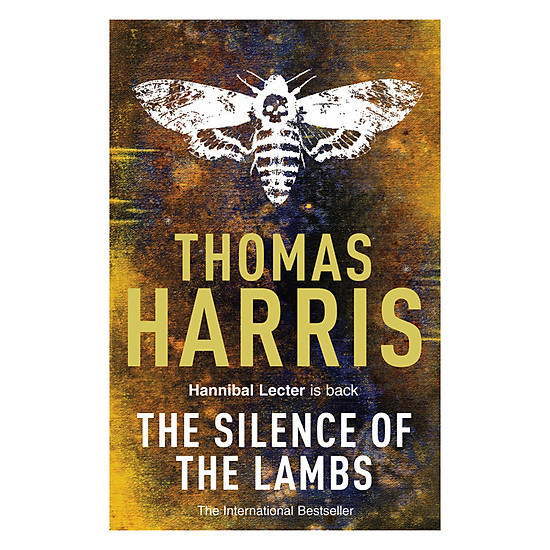 The book The silence of the lambs takes a great metaphor to become the key throughout. A fragile Starling officer must constantly try to be strong, trying hard to save innocent victims who will most likely become lifeless bodies in the eyes of insensitive, sick serial killers. sick and suffering from psychological obstacles (mental, paranoid …). And doing that is also a way to soothe her childhood obsession, "make sheep flock".
The sad thing is that not her smart intelligence will help her solve the case, but on the contrary, the FBI police officer needs to resort to the psychiatrist Hannibal Lecter, a professor killed 9 people to … meat them.
A young lamb always has to be wary of an old wolf with nothing to lose. The conversation between them is essentially a gambling game between two forces, not necessarily good and evil, not good and bad, but simply a game. In that intellectual game, there is one who always considers innocent victims just chess pieces, good examples.